This feature was added in Microsoft Dynamics CRM 2016 Update 1 release. Using this feature now we can add signature to email or queue. We can define signature using Email Signatures template. We can find this option under Templates by navigating to Settings -> Templates.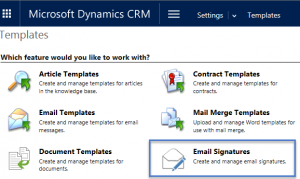 We can create a generic signature which will be applied to all the emails or queue by default by using Set Default option like following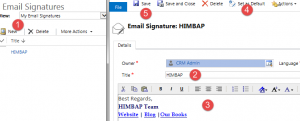 So now when we will create email in CRM we will get this signature automatically added in email.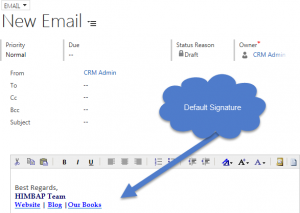 We can also set individual email signature and insert them email using INSERT SIGNATURE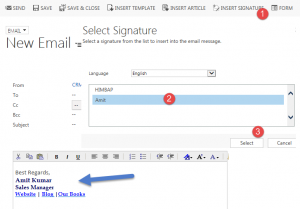 When we will select insert signature option it will display all the signatures available in the CRM based on the owner selected under From field.