Problem
New users not listed in Dynamics 365 CE.
Details
Recently I was setting up trial instance for client demo. I created test users in office 365 portal and as usual I waited to sync those users to my environment, but I was not able to see the users even after waiting for hours, after doing research I learned now we have different way to bring user to our organization (environment) so let's see how we can do that.
1. Created new user in Portal and assigned Dynamics 365 CE license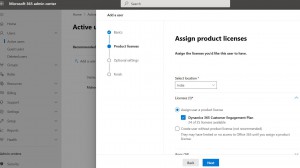 2. After that if we go to users in Dynamics 365 CE, you won't be able to see new user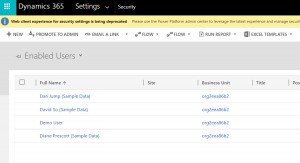 3. Open admin portal https://admin.powerplatform.microsoft.com/
4. Open your environment record and click on Users


5. Select security role in next screen and save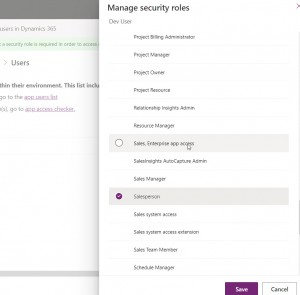 Now when you will go back to Dynamics 365 user list you should be able to see new user listed there.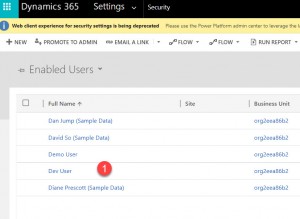 Hope it will help someone!
Keep learning, Keep sharing !!