Requirement
Enable enhanced email feature in Dynamics 365 CE
Details
While working within the timeline control, if we want to create activity records like below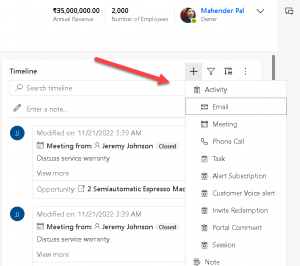 New Quick create form is opened for the tradition activities like Meeting, Phone Call, Task etc. But when we try to create email, it opens email main form in the whole scree by default.
To enable new enhanced experience we can navigate to Settings -> Administration -> System Settings and enabled following option under Email tab.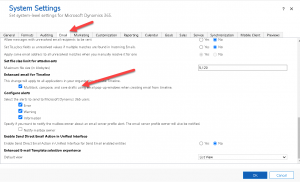 After enabling this option now when we user will try to create email from the timeline it will open email main form as popup like below: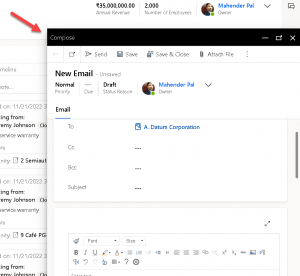 This feature is very useful for the CRM users when they want to quickly send email without moving to next screen because it's very common that we want to refer details from the parent record (regarding) while drafting email.
Summary
This is how we can enable new email experience in Dynamics 365 CE.
Hope it will help someone !!
Keep learning and Keep Sharing !!