Recently Microsoft released plan for 2023 release wave 1, you can refer details for the release plan from https://learn.microsoft.com/en-us/dynamics365/release-plan/2023wave1/. This plan help you to know what are the new features planed during this wave release.
Today we can enable early access to 2023 wave 1 to our demo environment (not recommended for the production). If you are not aware how to enable it you can refer below steps:
> Navigate to Power Platform Admin Center https://admin.powerplatform.microsoft.com/
> Select your environment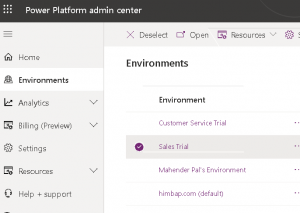 > Navigate to Updates section and click on Manage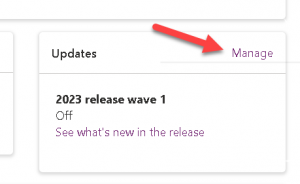 > Confirm you updates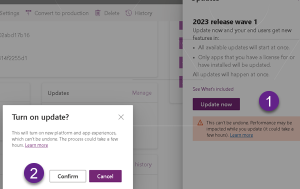 > After some times you should be able to see updates instealled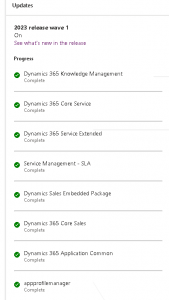 Summary
This is how we can enable early updated to your demo environment.
Hope it will help someone !!
Keep learning and Keep Sharing !!