Microsoft Dynamics CRM 2015 Update 1 introduced a very nice feature, "Themes" , which allows us to add colors to different below component in supported way. We can access theme by navigating Settings->Customizations-> Themes. There is one default read only, out of the box theme available in every CRM deployment. We can't do any modification to this theme but we can make new custom theme or can make clone of existing default theme using Clone button available in command bar.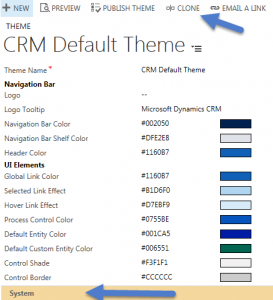 Once we have created new or cloned existing theme, we can fill custom color codes, we can get color codes from here. Theme also allows us to change logo in CRM application in supported way, earlier there was no way to change CRM logo using supported way. We can create an image web resource and use it under logo.



Once color codes changed we can use PREVIEW button to test our theme before finally publishing it, but make sure to publish your theme once editing is done.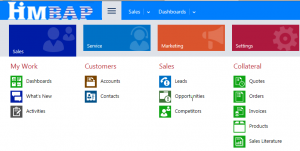 We can also use Dynamics CRM Theme Generator tool to edit theme in dynamic way. we don't need to install any solution, we can simply navigate to this site and customize your theme. It provides color picker, so we can fill colors using color picker and view your changes on the same screen itself.


Once we are done, we can export and import it in our CRM application easily. Themes are not part of the solution so we can export and import them as excel file. So keep in mind to move theme, when you are moving your customization from dev environment to staging environments.